Buy Trees
If you're looking to buy wholesale Christmas trees, domestically or internationally, we can help.
Learn More
New Entrant Kit
Want to start cultivating Christmas trees in Nova Scotia? We have the resources and support you need in our New Entrant Kit.
Learn More
NO PLACE ON EARTH GROWS CHRISTMAS TREES LIKE NOVA SCOTIA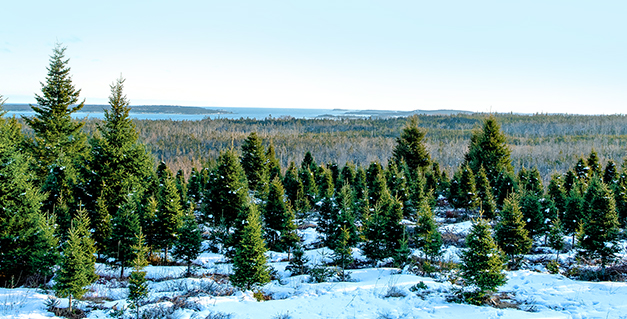 In a pristine northern environment, our trees grow just as they have for thousands of years: naturally. Discover our unique growing conditions, cultivation techniques and respect for the land.
Learn More
A TREE GROWN IN NOVA SCOTIA BECOMES A MEMORY YOU'LL CARRY EVERYWHERE
Visit iloverealtrees.com to discover the benefits of real Nova Scotia tree and where to purchase a tree locally
Get In touch
Questions? Send us a note and we can point you in the right direction.